We are excited that you are visiting our web site and interested in competing in the premier singing talent contest. Our company, AAM (Associated Artists Management), is here to provide unique adventures for the contestants and especially the winners of this unique, one of a kind, career opportunity.

On this site you'll find information about our activities and facilities, along with descriptions of our special singing talent competition situated in the most luxurious environments on the planet, in the tropical Dominican Republic. The first competition was held in the Dominican Republic. We will be conducting shows throughout the world. We hope you will find all of the information you are looking for about this internationally televised spectacular event of which you could be a part of and increase your chances to be successful in the music business and fulfill your dreams along the way! Thank you again from Billy Wayne CEO, AAM productions.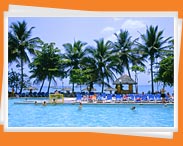 Sing in paradise!

Any questions about the talent show from a contestant, sponsor, investor... can be forwarded to AAM or leave a message by calling Billy Wayne CEO, Associated Artists Management at 615-732-2901 or e-mail Billy Wayne at billk32002@yahoo.com.

Perform your best show a beautiful five star resort in the Dominican Republic or at one of the Hotels that we are conducting our TV Show throughout the world.

Punta Cana Dominican Republic

The International STAR

Is a talent competition that will be held twelve months a year. It is a great opportunity for a singer, entertainer or band.

Call Billy Wayne CEO Associated Artists Management at 615-732-2901.

E-mail Billy Wayne at:

billk32002@yahoo.com
For information ablot obtaining an application to participate in the competition you can e-mail Billy Wayne at:
billk32002@yahoo.com
. Or you can call Billy Wayne at 615-732-2901.
Thank you, Billy Wayne